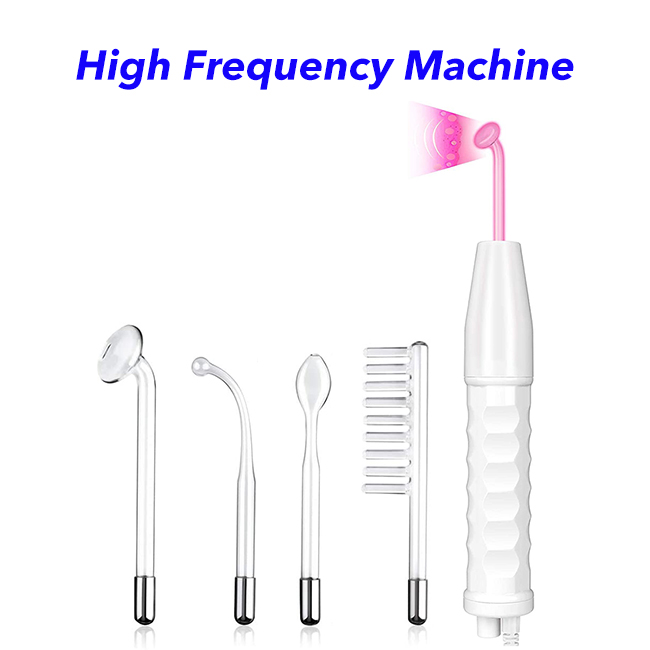 Features and Specifications
Packing information
CE ROHS Skin Therapy Wand Tightening Acne Spot Cellulite Remover High Frequency Facial Machine
Specification:
Certification: CE RoHS
Material: ABS + glass tube
Color: white
Power: 10W
Working voltage: 110-240V
Frequency: 50-60Hz
Product configuration: 1 handle , instruction manual, 4 electrotherapy tube
Feature:
This total skin care & hair growth system, can quietly reverse aging process and bring back youthful skin, clear acne and reduce acne scarring, help hair growth.
The skin wand use high frequency facial machine vibration to accelerates blood circulation, collagen and cell production to improve and reduce age spots, acne, wrinkles, sagging skin, drastically improve aging skin, serves well for skin whitening and tightening.
The body therapy wand with 4 electrodes,mushroom tube for broad area; tongue tube for sensitive areas, such as dark circles beneath eyes; bend tube for spot areas acne, pimples; comb tube for stimulating scalp circulation to grow new hair.
There are 3 using modes, facial beauty machine methods can be chosen which are indirect high frequency, direct high frequency, hair care method and spark method according to your specific need for skin, hair or body.
Tips:
This instrument generates high-frequency current through the glass electrode tube. When it is used, the skin will contact the tube to produce a sizzling current. The skin will have a slight current sense and the current is within the safe range. Please feel free to use it. If you are afraid of current sense, it is recommended to let the electrode tube and skin contact before opening, and then turn on the instrument, which can reduce the sense of current.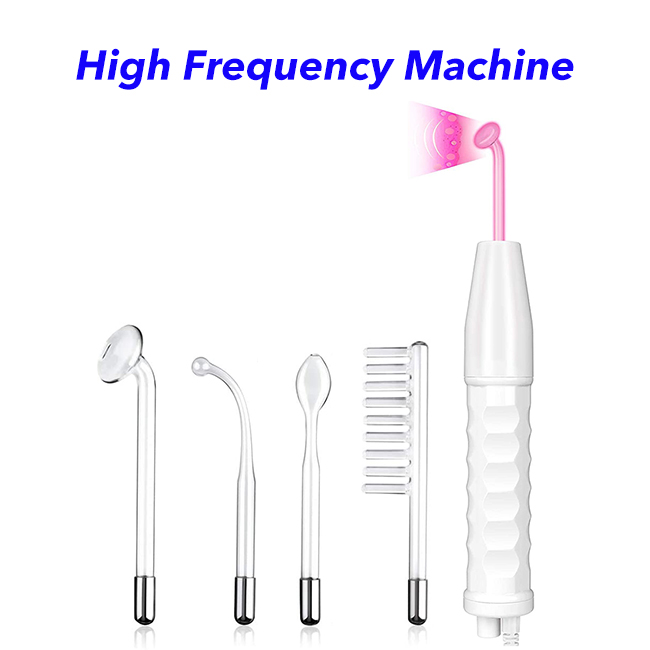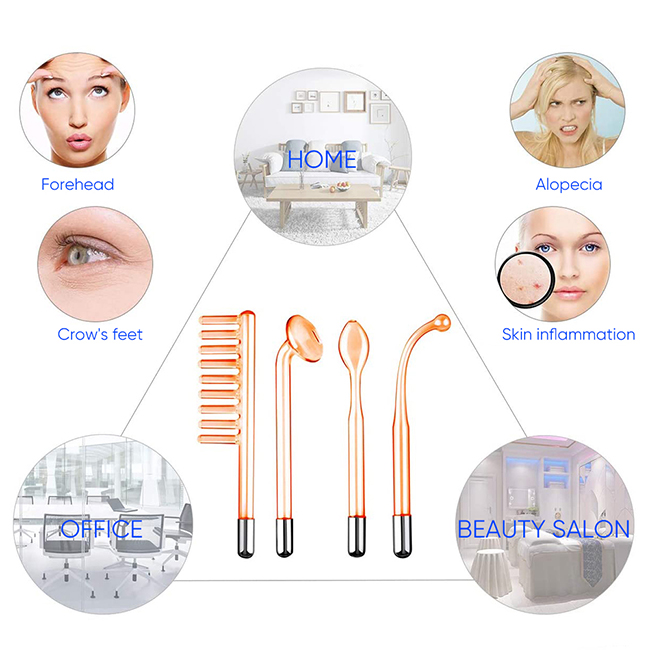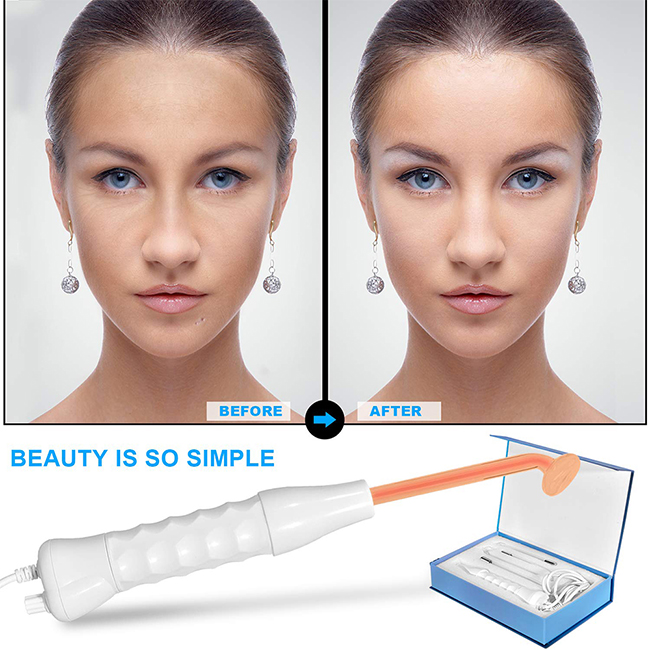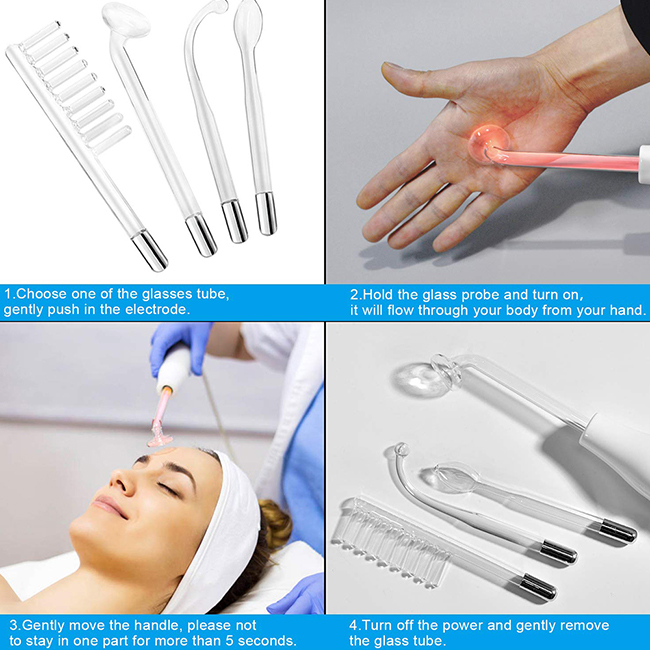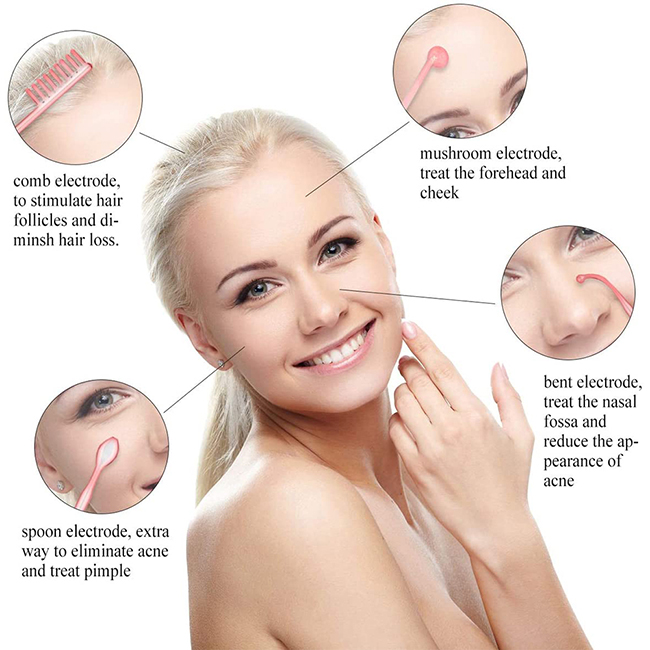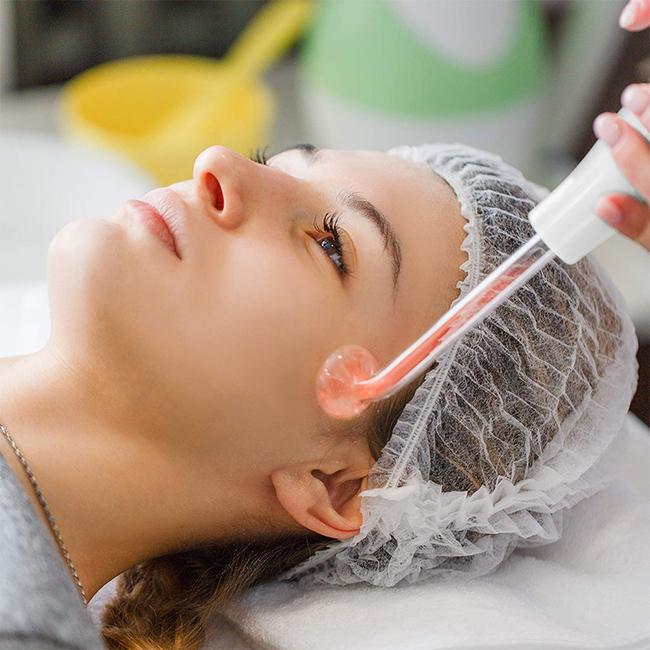 Packing Information :
Q'ty/Carton :20 pcs
Carton G.W :15.000 kgs
Carton Size :62.00 * 43.00 * 32.00 cm