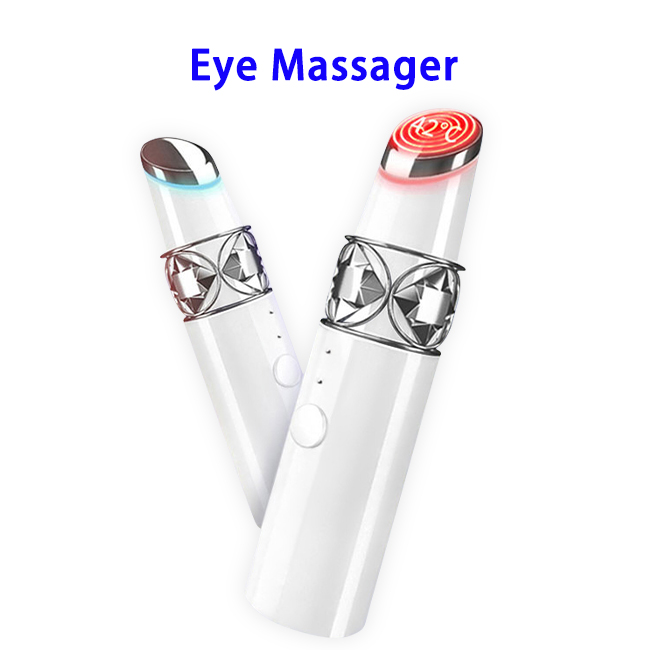 Beauty Lip Care Product Sonic Vibration Heated Eye Care Massager Pen
Item NO.:
O-ONULISS-17040
L/T:
1 - 3 Days
MOQ:1
Designer:Mark
Buy more, save more
Sample

2-49

50-199

200-499

500+

Large order

$

5.61

$

5.46

$

5.36

$

5.25

$

5.10

inquiry
Features and Specifications
Packing information
Beauty Lip Care Product Sonic Vibration Heated Eye Care Massager Pen
Specification:
Item: Eye Massager;
Material: ABS;
Color: White;
Charging voltage: 5V;
Battery capacity: 260 mAh;
Power: 2.5W;
Vibration frequency: 8000 times / min;
Certification: CE ROHS;
Product size: 10.8*2.5CM;
Function:Relieve eye fatigue,

fade lips,

relieve eye wrinkle, remove dark circles, remove eyes bags, ect.
Description:
The eye massager use the high frequency vibration massage technique, help nutrition absorption.
Sonic eye massager,reduces dark circles and puffiness. Revitalizes delicate skin under the eyes. Soothes and refreshes skin.
Gently apply voltage electric eye massager to promote absorption, pull the massage pen from the eye to the temple.
The vibration eye massager is charged by USB cable. It takes 3 hours to charge to full when the power is low.
Feature(s):
Eye massage 45 degrees constant temperature heating to promote the absorption of skin care products.
The eye care massager can lighten fine lines, dark circles, fade lips.
Eye massager tool is intelligent inductive start, one touch and vibration, USB cable portable charging.
About 8000 high-frequency micro-vibration massages per minute to alleviate eye fatigue.
Red and blue light care: sonic eye massager relieve fatigue, skin elasticity, tightening the corners of the eyes, repairing signs of aging.
Instructions for using:
Apply desired eye care cream or essence on wrinkle part around eyes or mouth area Gently massage skin around wrinkle part. Make sure contacting the silver plate sensor when use. This sonic eye massager will work automatically once massager head and skin contact. Please clean the massager head with a towel or tissue after use.and put on the cap.
Attention to instrument use:
When using the eye massager, do not scratch the eyelids and eyeballs to avoid eye damage.
Do not use in a damp environment such as a bathroom.
Remove eye contact items such as beauty contact lenses before use.
Our Service:
If there's any problem please feel free to contact our customer service, we will reply to you in 24 hours and give you a satisfactory respond.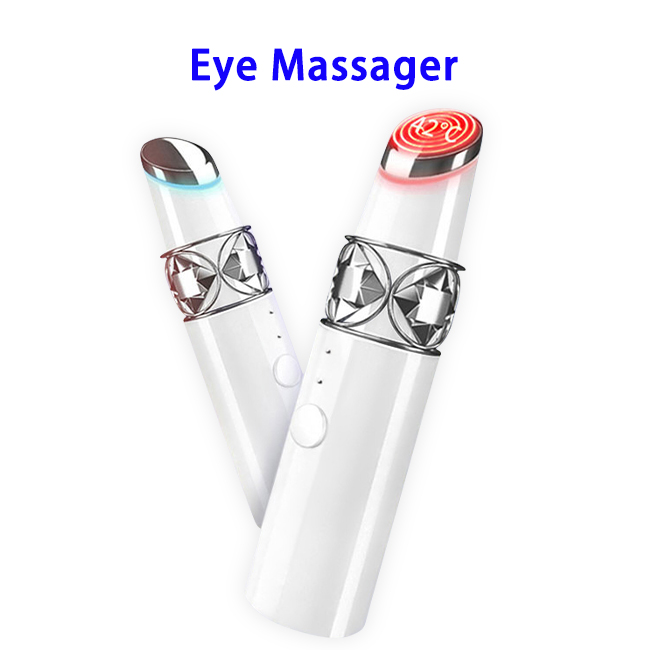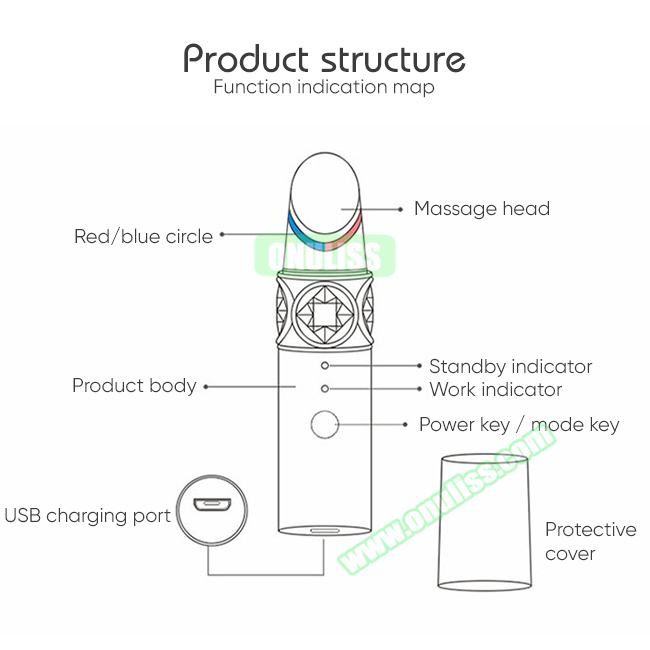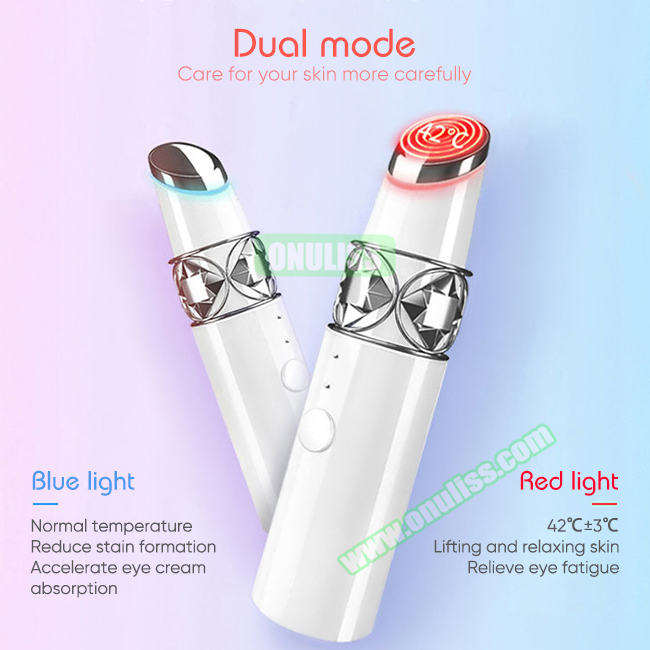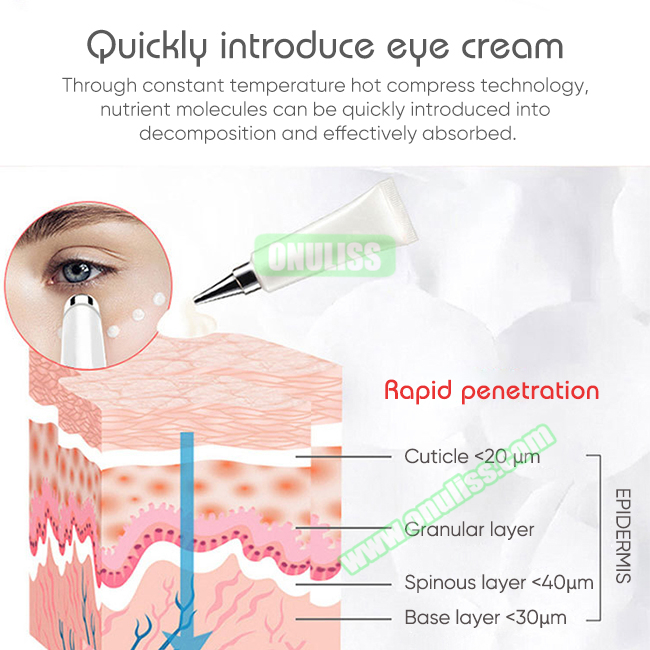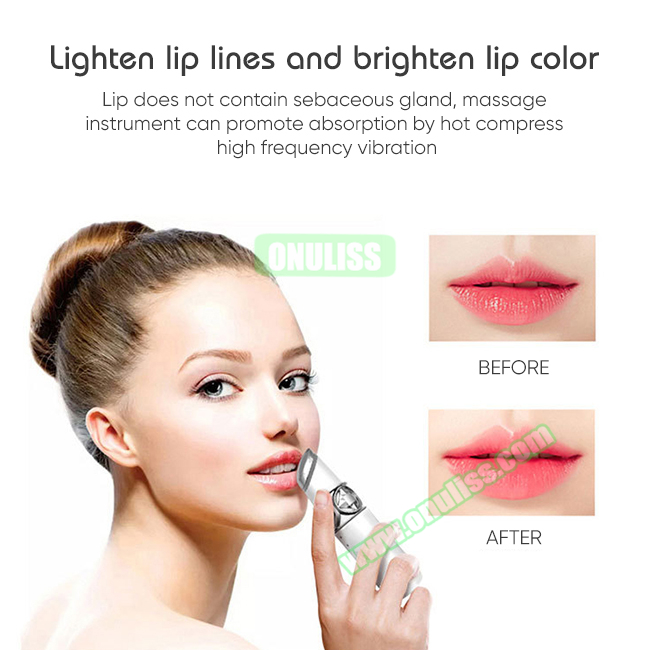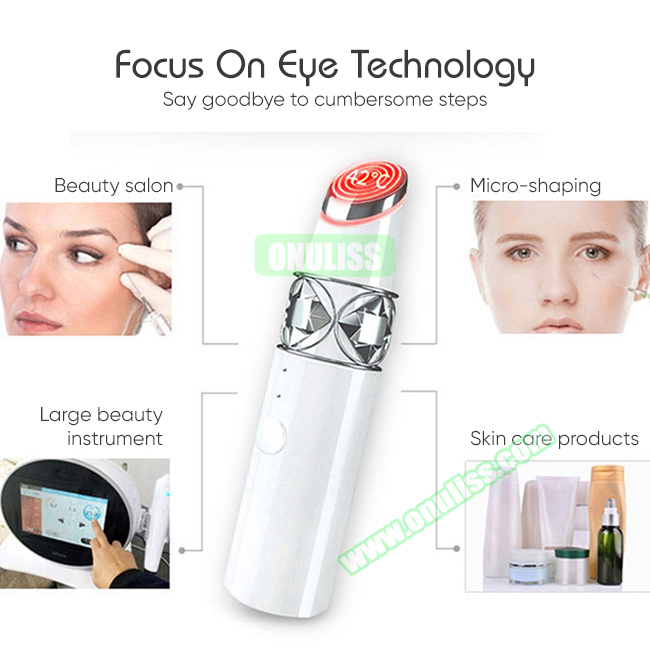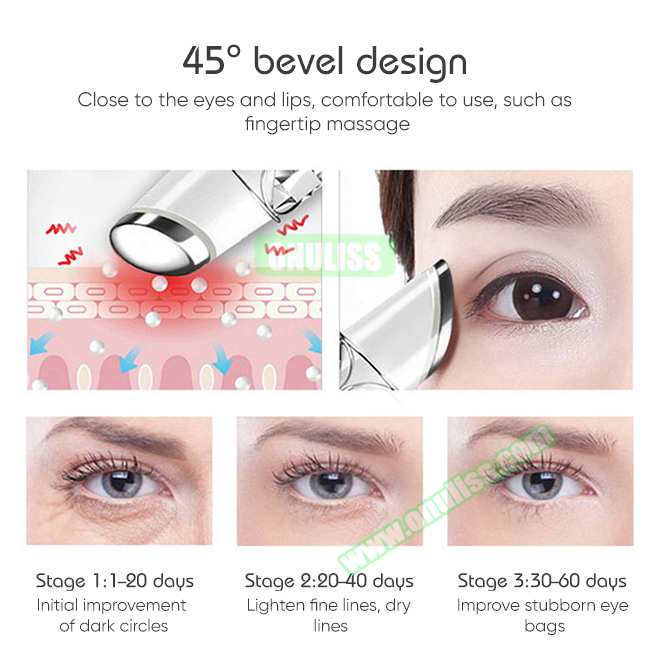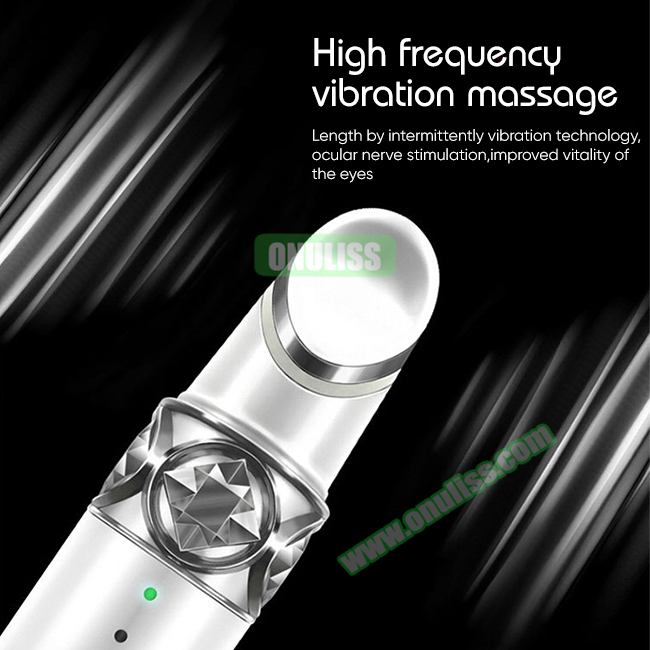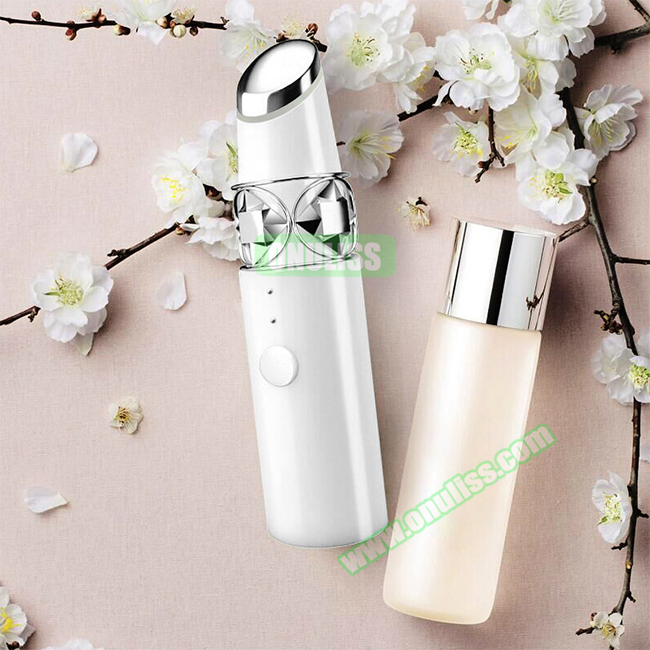 Packing Information :
Q'ty/Carton :60 pcs
Carton G.W :8.000 kgs
Carton Size :42.00 * 39.00 * 35.00 cm