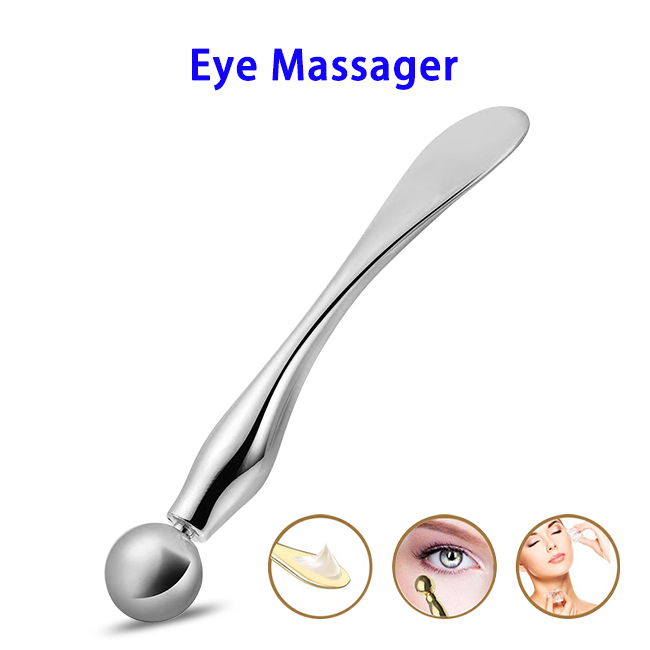 Beauty Tool Facial Mask Massager Spoon Eye Cream Massage Sticks(Silver)
Item NO.:
O-ONULISS-17033B
L/T:
1 - 3 Days
MOQ:1
Designer:Bin
Buy more, save more
Sample

2-49

50-199

200-499

500+

Large order

$

0.89

$

0.87

$

0.85

$

0.83

$

0.81

inquiry
Features and Specifications
Packing information
Beauty Tool Facial Mask Massager Spoon Eye Cream Massage Sticks
Description:
This eye cream massager has two different ends. One end is the spoon to get the eye cream while the other end is the facial eye massager ball. On one hand, it can relieve eye fatigue, eye nerves, compact eye skin and remove wrinkles. On the other hand, its spoon end can take the eye cream without any pollution;
Specification:
Item: Eye Massager;
Material: Zinc alloy;
Color: Gold,sliver,rose gold;
Length: 10cm;
Function:Relieve eye fatigue, relieve eye nerves, wrinkle, remove dark circles, remove eyes bags, compact pull, face,ect.;
Package Included:
Feature(s):
Unique design, one end of the eye face massager is the spoon for the cream to prevent the cream pollution; the other end is the eye cream massager to promote eye cream absorption, but also can reduce the edema of the eye;
Zinc alloy material, durable, smooth surface,improve eye microcirculation;
Manual eye care massager,helps to reduce eye puffy,black bags under the eyes, shade,and uneven skin-tone;
Very easy to use, don't need to worry about massage method;
Such a beautiful Massage Sticks massages the eye area and promotes blood circulation around eye areas, relieves fatigue of eyes and help reduce eye skin problems like black eye circle and eye bag;
Mini portable style, perfect for carrying in your purse, pocket or bag,and smooth surface;
How To Use:
Step 1: Use the facial massager to dip the right amount of eye cream;
Step 2: Then gently along the contours of the eye from outside to inside sliding massage;
Step 3: With your fingers gently click on the face to promote eye cream absorption;
Our Service:
If there's any problem please feel free to contact our customer service, we will reply to you in 24 hours and give you a satisfactory respond;
FAQ:
Q:Does the round tip roll when using? Or is it stationary?
A:The 24K golden eye massage tool ball is stationary.It doesn't roll. It's one solid piece.
Q:How long do you use it on each area?
A:I usually use it for about 5 minutes on each eye with slow circular motions, making sure not to stretch the delicate skin so make sure to apply a lot of eye cream when you massage that area.
Q:Is this Massage Scoop easy to use?
A:Yes.It is a great easy to use eye ball roller, don't need to worry about massage method.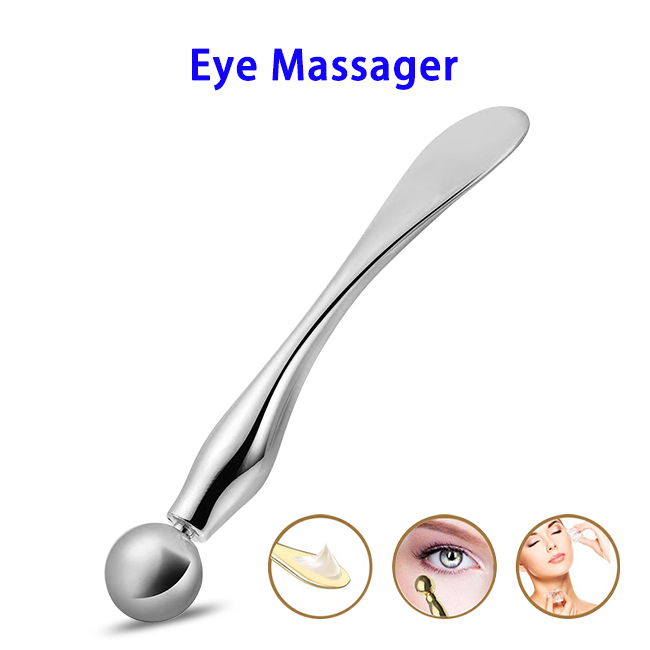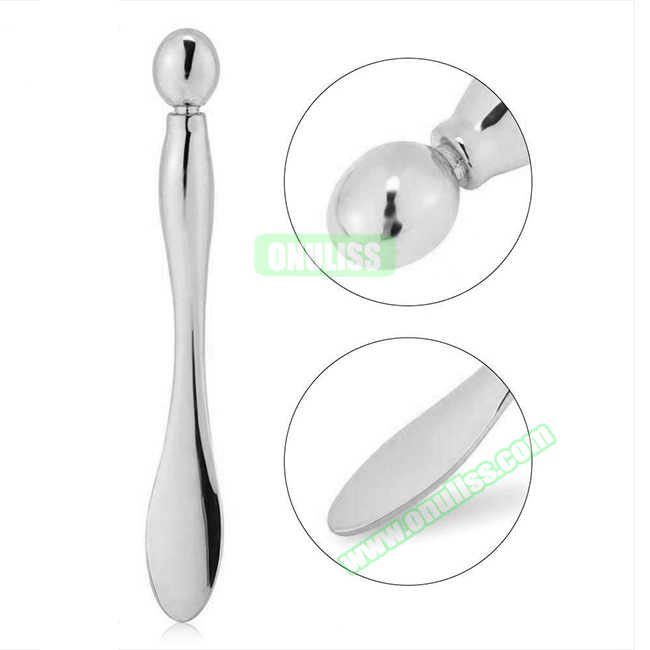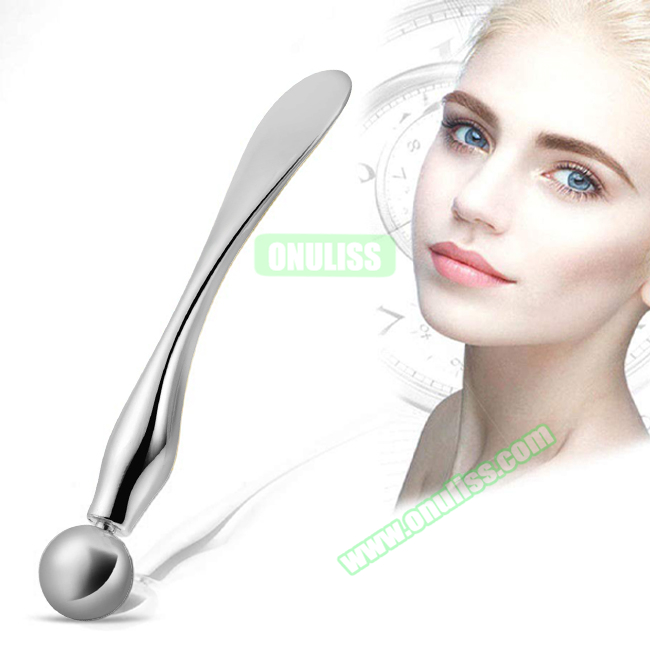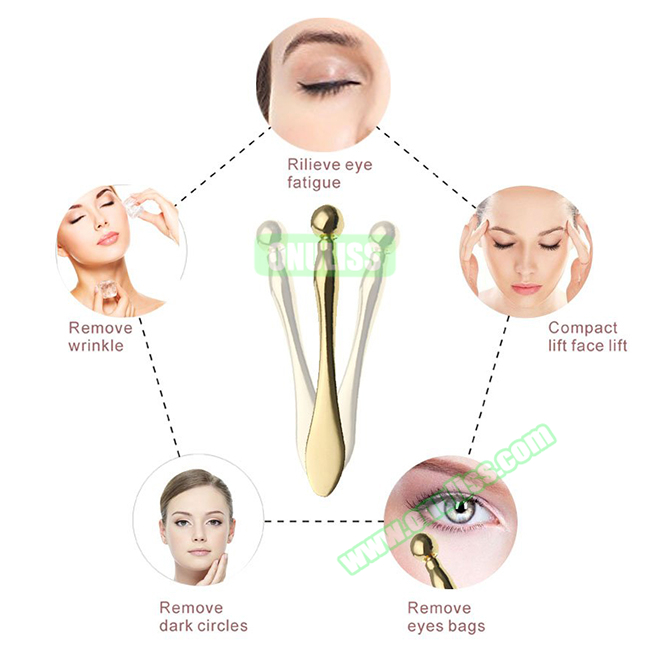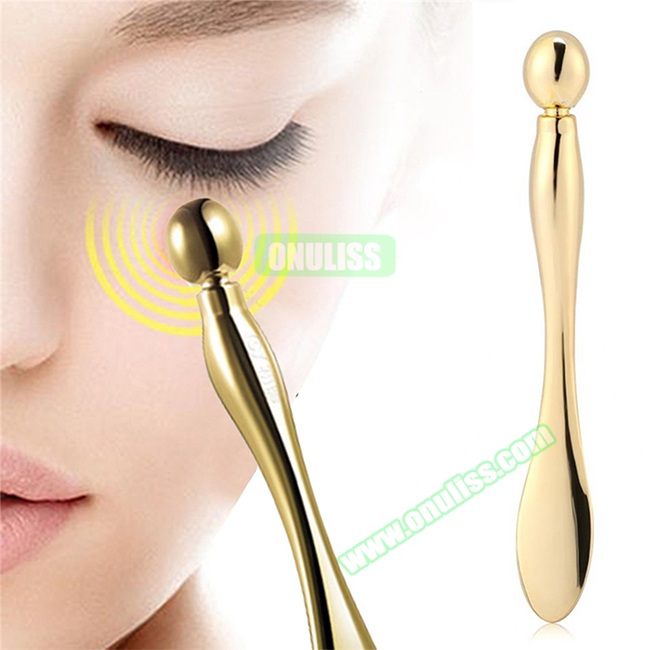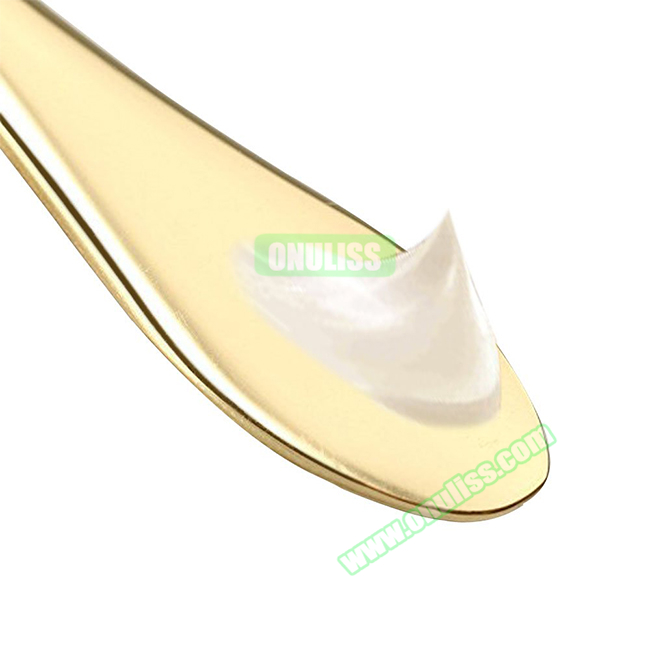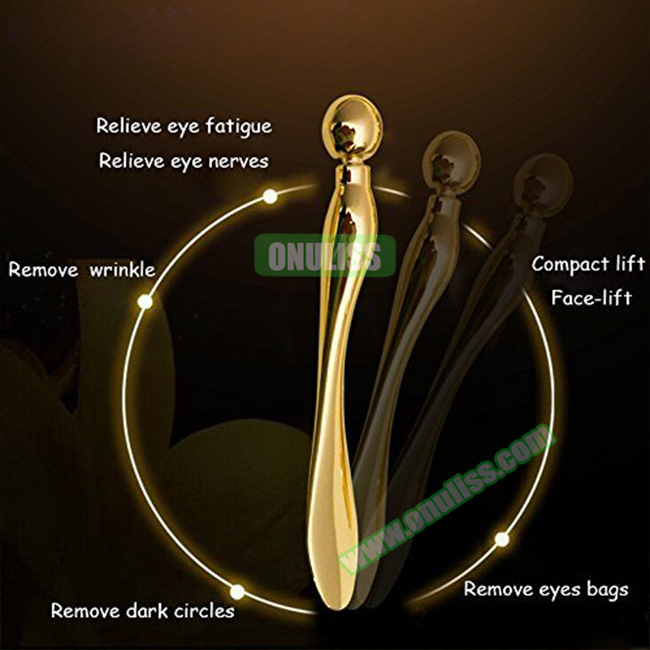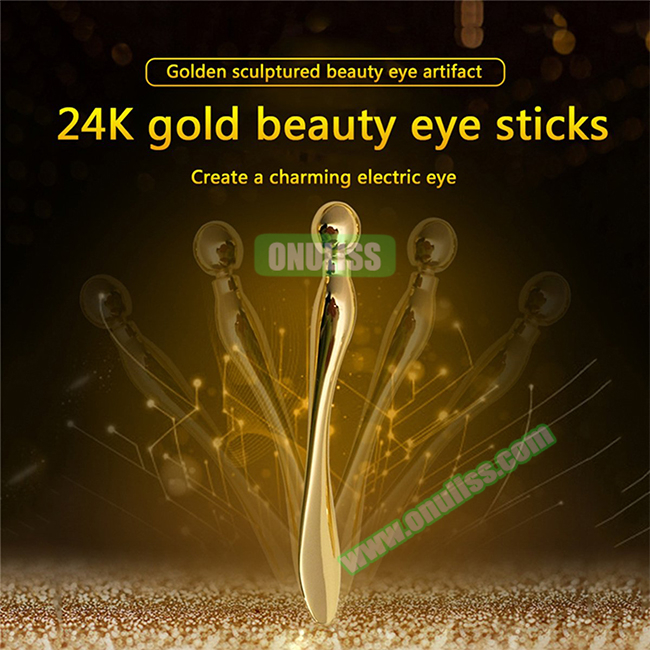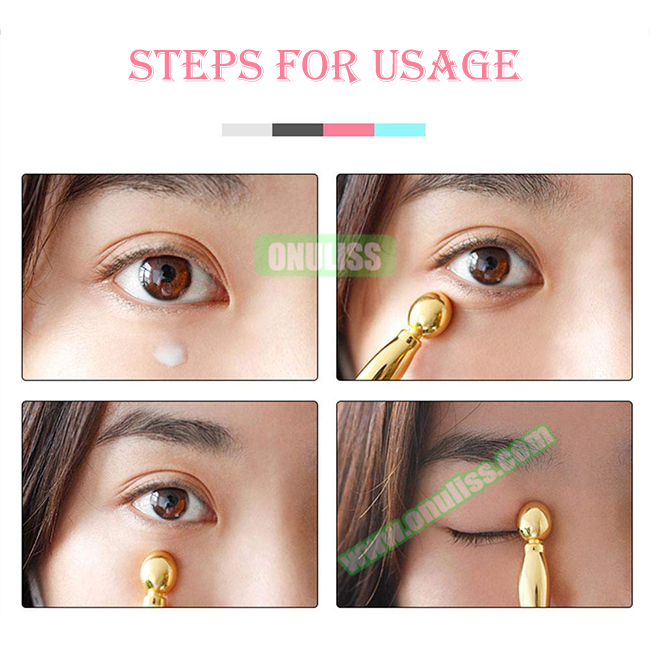 Packing Information :
Q'ty/Carton :200 pcs
Carton G.W :8.000 kgs
Carton Size :31.00 * 25.00 * 20.00 cm