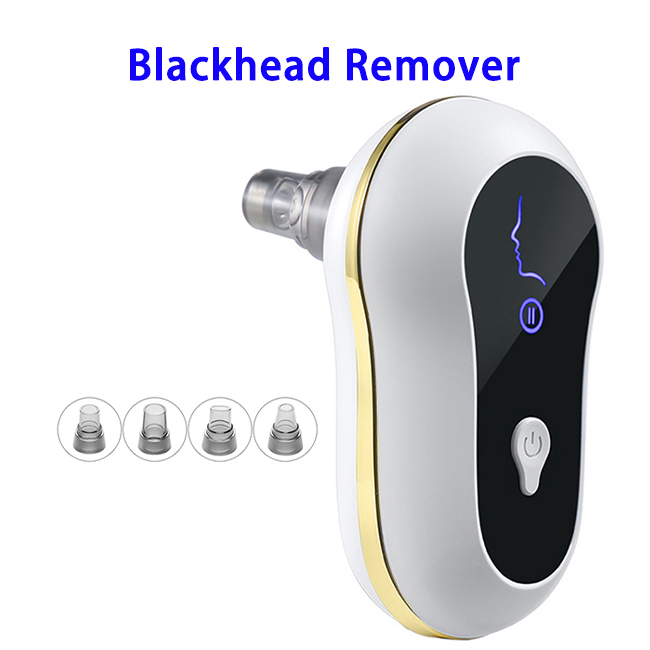 Hot Seller Facial Blackhead Removal Pore Nose Cleaning Blackhead Remover Vacuum(White)
Item NO.:
O-ONULISS-17258A
L/T:
1 - 3 Days
MOQ:1
Designer:Bin
Buy more, save more
Sample

2-49

50-199

200-499

500+

Large order

$

5.76

$

5.61

$

5.50

$

5.40

$

5.24

inquiry
Features and Specifications
Packing information
Hot Seller Facial Blackhead Removal Pore Nose Cleaning Blackhead Remover Vacuum
Specification:
Product Name : Blackhead Remover Vacuum
Voltage: 5 v
Power: 1.6 W
Battery capacity: 500 mah
Charging time: 2 hours
Usage time: 1--1.5 hours
Suction: 60 kpa
CE,ROHS, Appearance Patent
Features:
Deep Pore Cleansing - Thoroughly remove dirt trapped in pores, blackheads, whiteheads, and oil residue.
Suitable for all skin types - Comes with 5 different suction heads with three gear adjustment for the different skin types.
Skin Peeling: Exfoliating tip provides non-invasive treatment to rub off the top skin layer to remove dead cells making skin smoother with a more defined texture.
Facelifting: Vacuum lift system creats a gentle stimulating massaging action, stimulates microcirculation with a firming effect on the skin.
Wrinkle removal: Can be used to gently massage the face, allowing blood circulation which is good for cells renewal and reducing lines.
The vacuum blackhead instrument has good appearance, high cost performance and is suitable for gift giving
How to use:
Step 1: Open up your facial pores with hot towel or steam.
Step 2: Use blackhead remover vacuum on your hands to know the suitable suction before using on your face. Choose the right force level and probes based on your skin condition.
Step 3: With reasonable suction level, do not suck in a fixed place more than 3 seconds, you have to move the suction head from the top to down (contrary to the direction of pores growth) and do not move back and forth, just moving in one direction. Do not use on open wounds.
Step 4: After using blackhead remover, please use cold water or mask restore the treated pore. Wash the suction head after use immediately with warm water. Product body is not waterproof.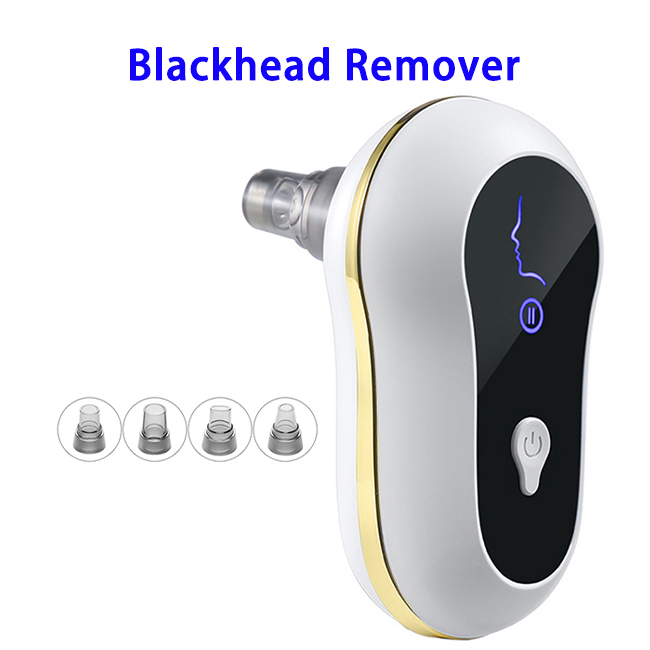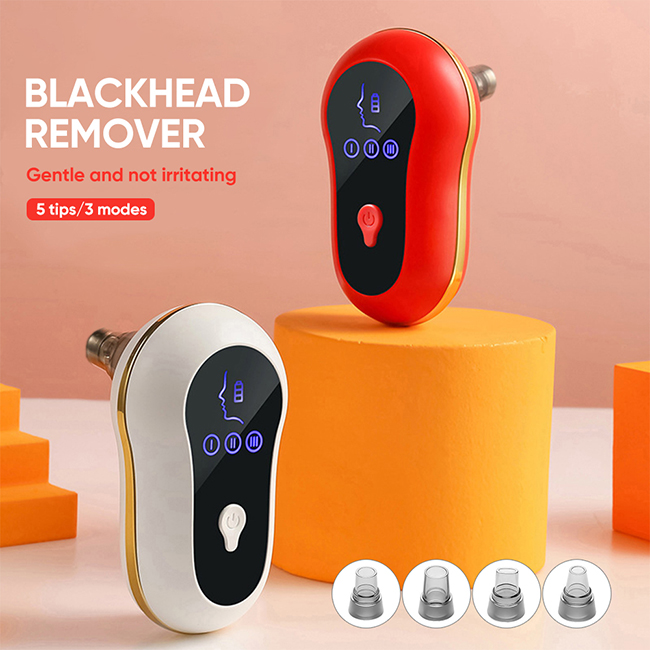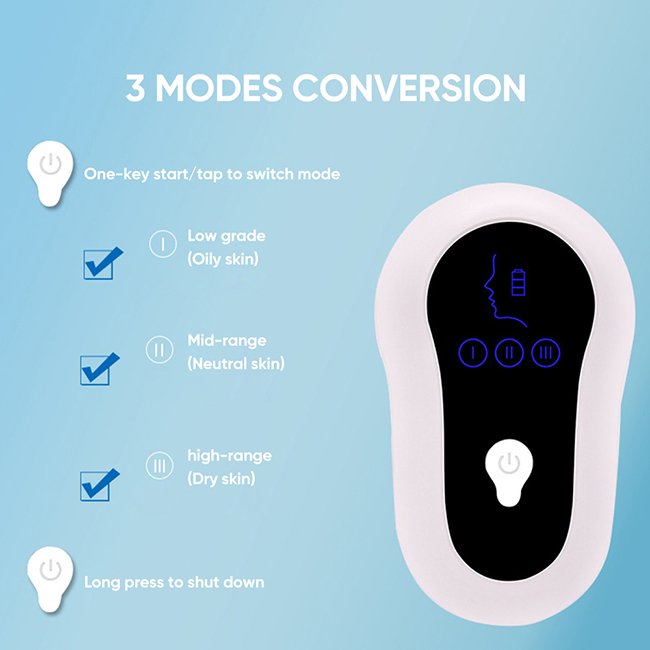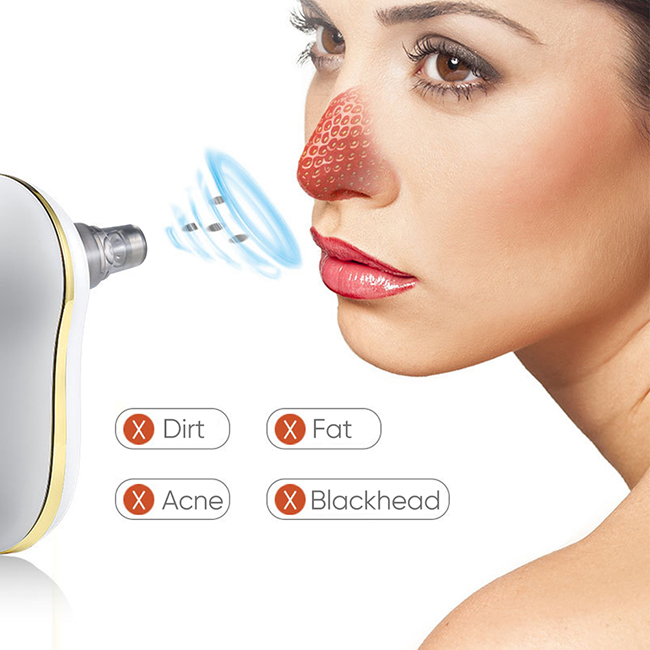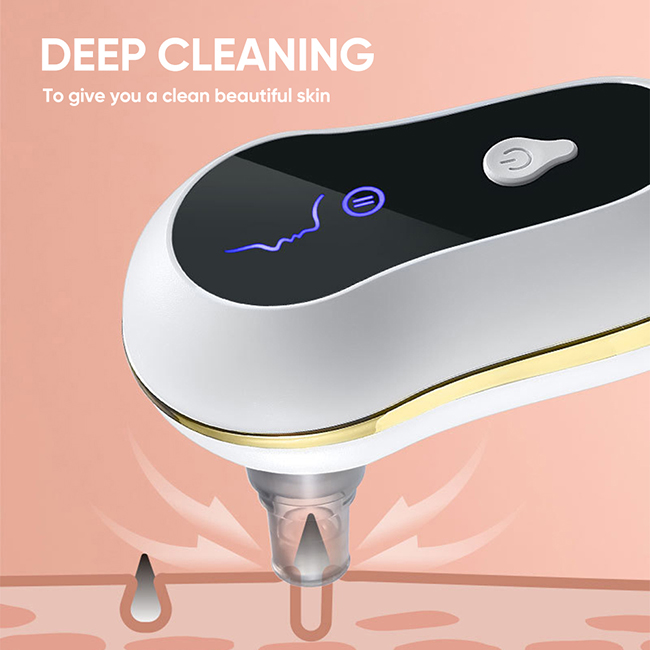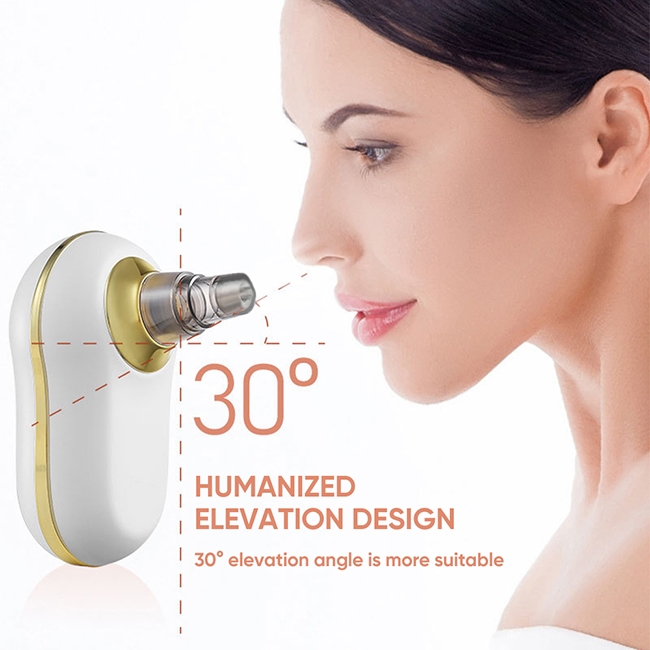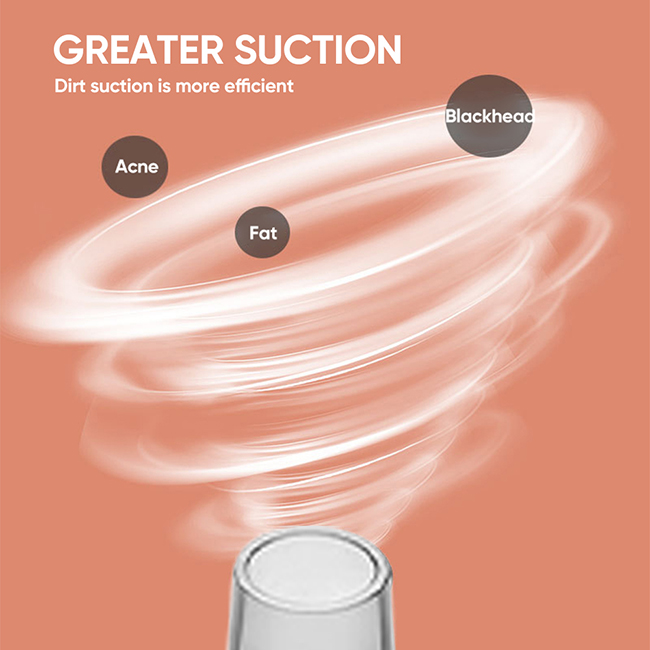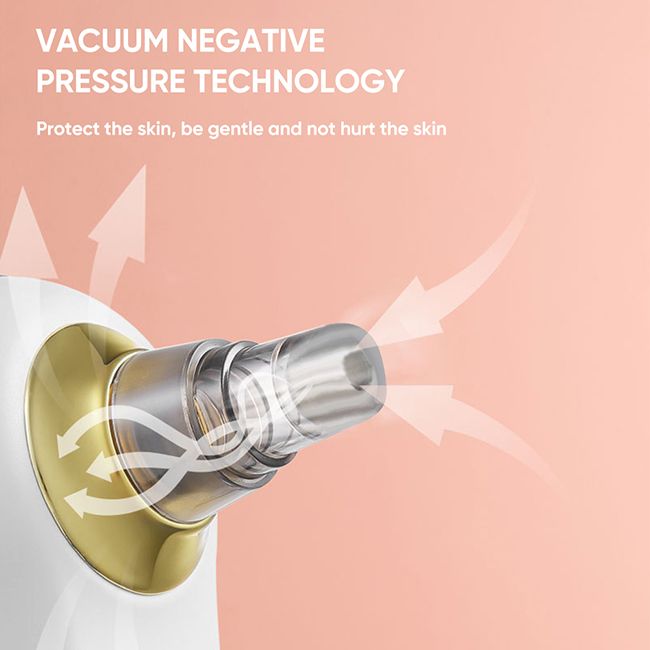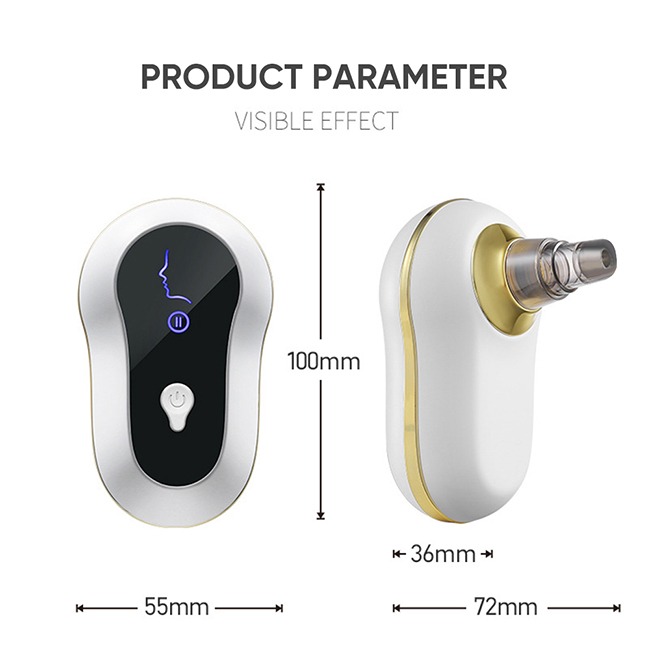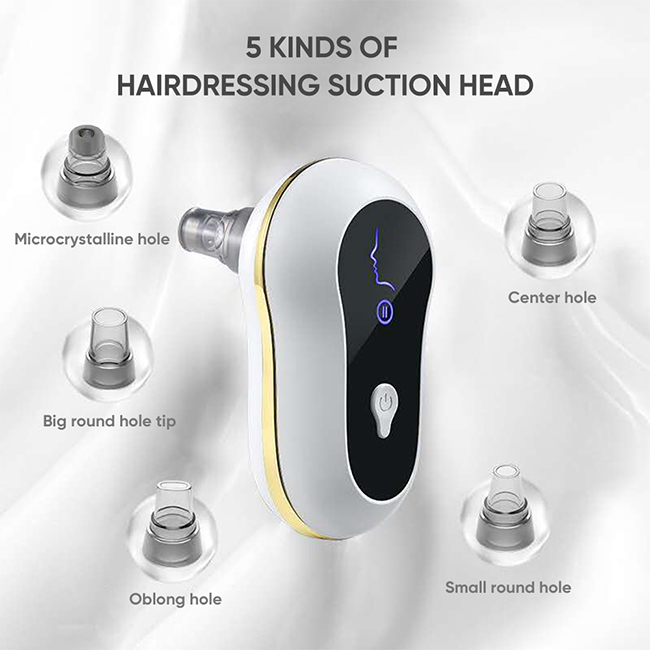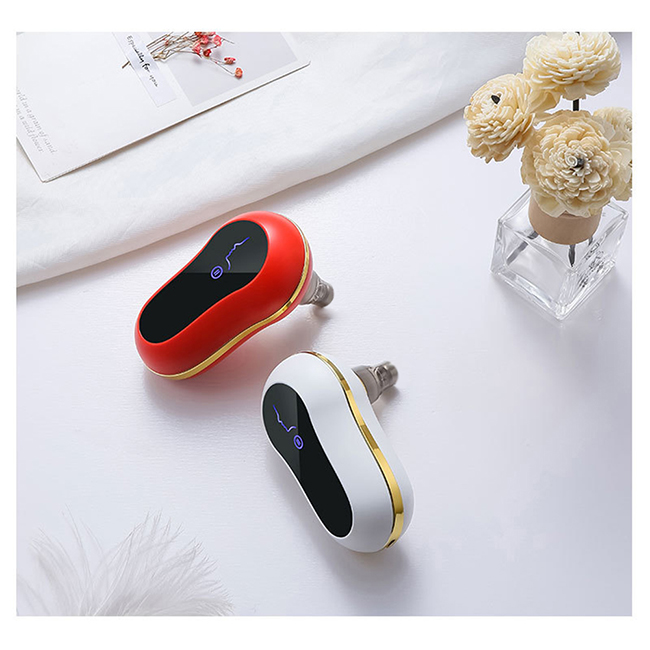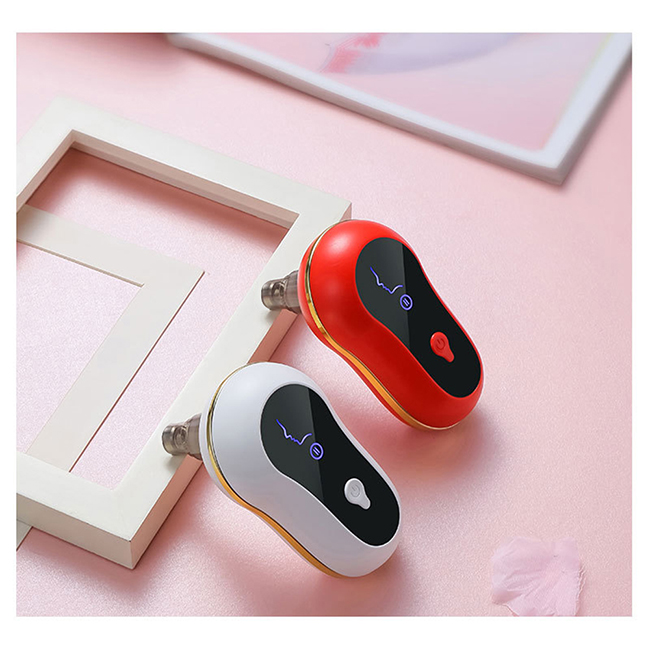 Packing Information :
Q'ty/Carton :50 pcs
Carton G.W :12.000 kgs
Carton Size :53.00 * 39.00 * 33.00 cm