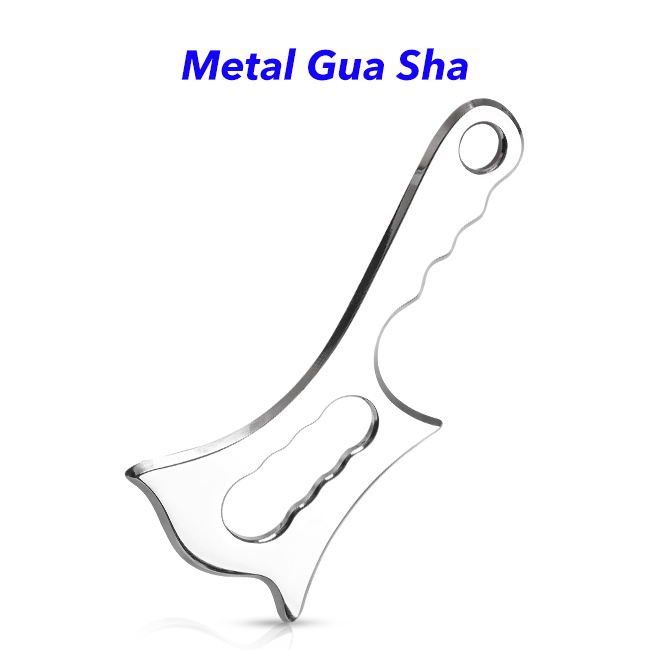 Ice Roller For Face Gua Sha Metal Tools Body Sculping Metal Therapy Massage Tools
Item NO.:
O-ONULISS-17757
L/T:
1 - 3 Days
MOQ:100
Designer:Mark
Buy more, save more
Sample

2-49

50-199

200-499

500+

Large order

$

8.36

$

8.13

$

7.98

$

7.83

$

7.60

inquiry
Features and Specifications
Packing information
Ice Roller For Face Gua Sha Metal Tools Body Sculping Metal Therapy Massage Tools
Specifications:
Item: Metal Therapy Massage Tools
Material: Zinc alloy
Size:6.8*3.1inch
Feature:
Metal Tools Body Sculpting: Made of high-quality zinc alloy, polished to the mirror-like surface, massage tools are durable, smooth and easy to clean and provide sensitive support for massage.
Function: The coolness of the metal feels soothing against the skin. Soft tissue metal massage tools are designed to help effectively treat adhesion and scars caused by surgery, injury and overuse of muscles, injury prevention and rapid recovery - use of double inclined edges, reduce muscle soreness after exercise, improve recovery time, and treat soft tissue injury.
Metal Tools: The shape of this massage tool is the most convenient to use. It is designed for many areas of the body, such as the back, forearm and pectoral muscles. The side with larger radian can be used for arms, etc. and the side with smaller radian can be used for back and thighs, etc. It can be used by chiropractors, physiotherapists, occupational therapists, sports coaches or masseurs.
Usage: It can be used with body emulsion or massage oil to coat smooth edges on the smooth skin surface, press hard down, and then move down muscles - so-called friction - gentle massage - or along the path of acupuncture meridians, along the skin. On the surface, gently massage about 4-6 inches at a time.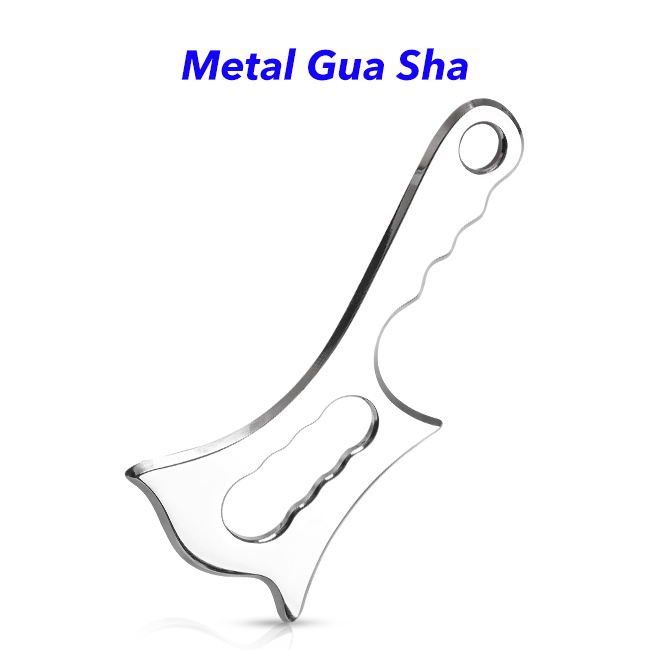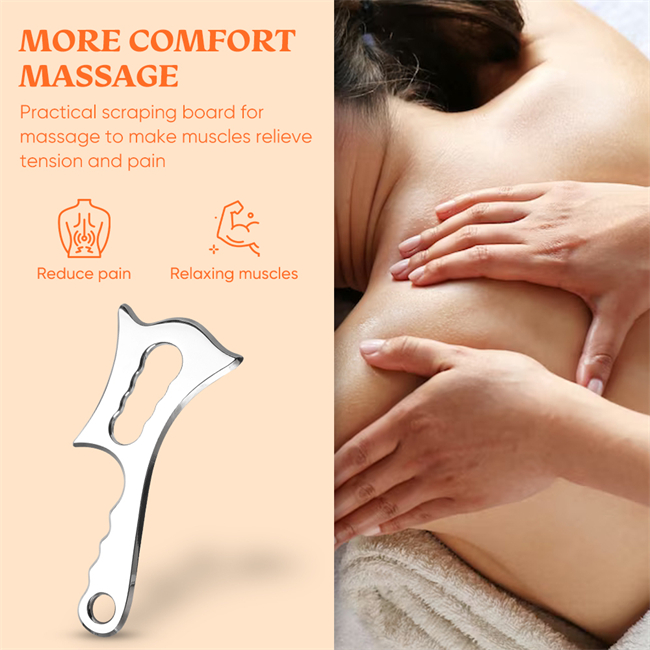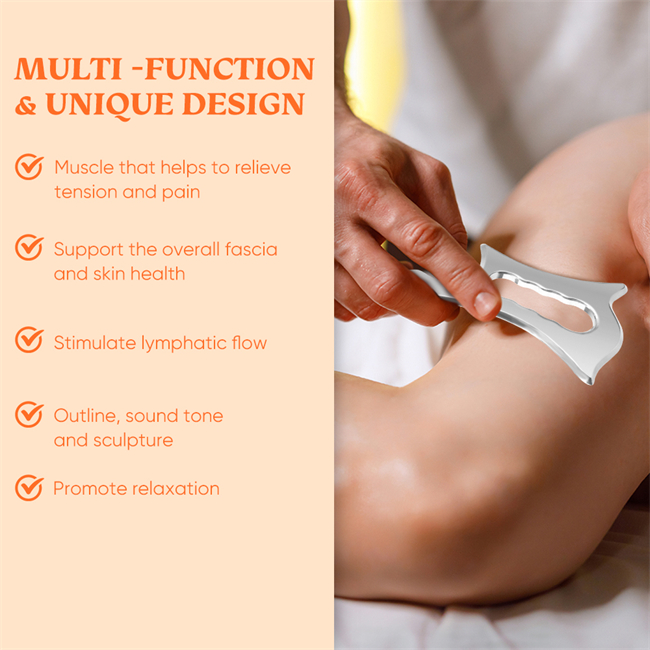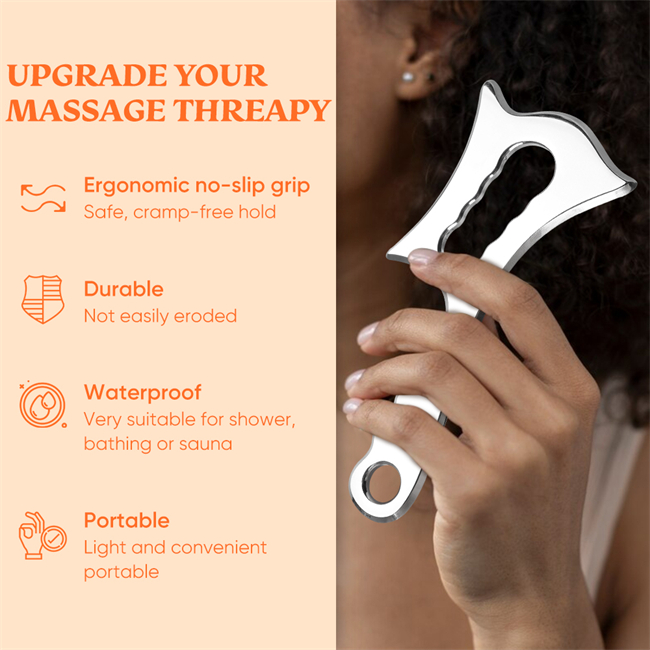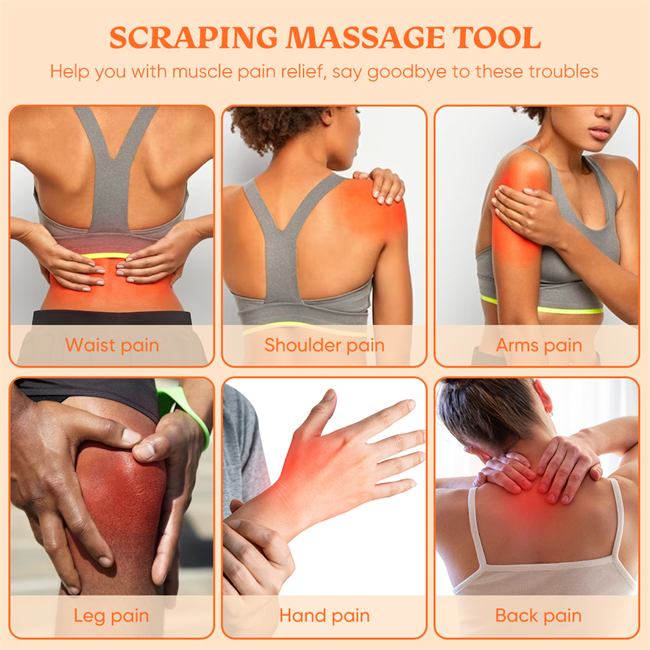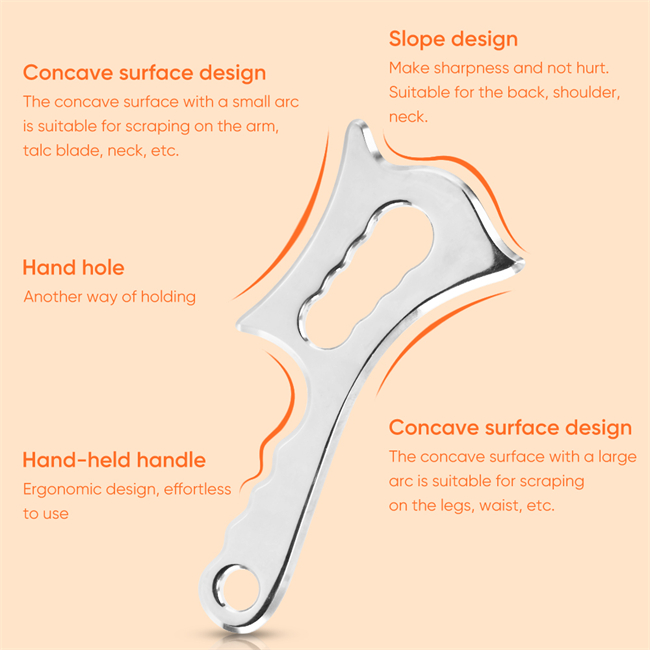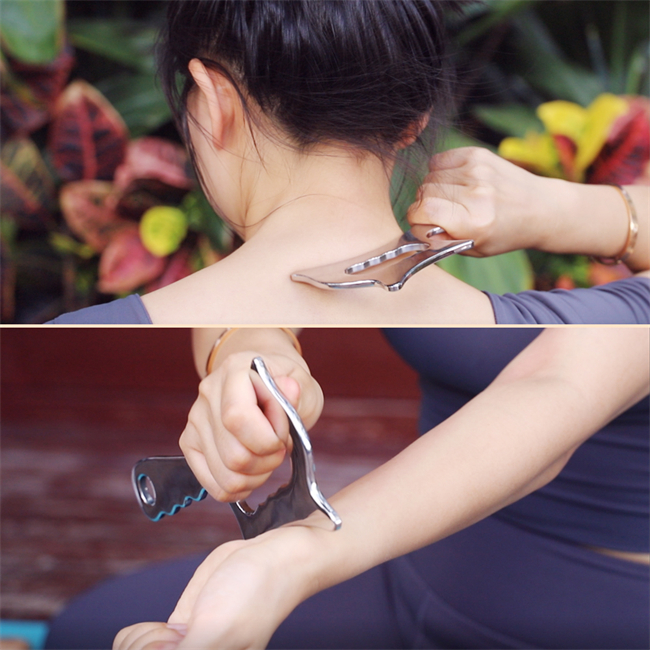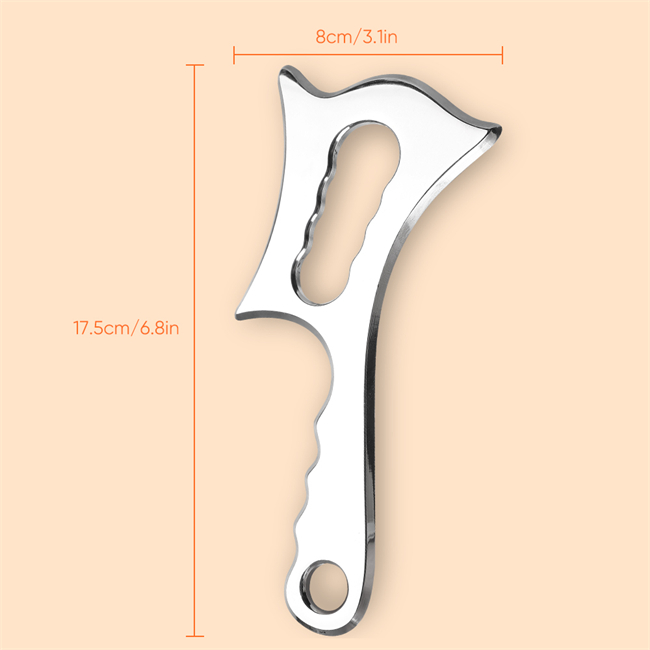 Packing Information :
Q'ty/Carton :50 pcs
Carton G.W :15.000 kgs
Carton Size :40.00 * 35.00 * 30.00 cm