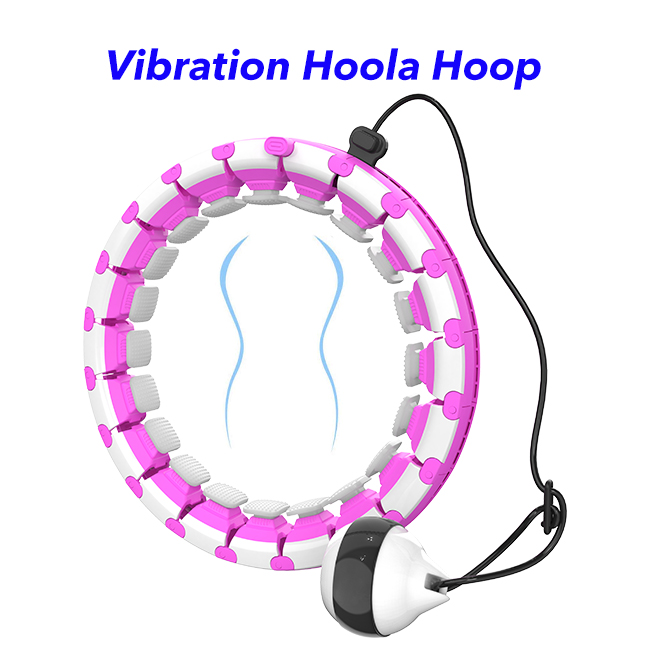 New 24 Knots Adjustable Loss Weight Equipment with 360 Massage Vibration Hoola Hoop(Rose Pink)
Item NO.:
O-ONULISS-17402A
L/T:
1 - 3 Days
MOQ:1
Designer:Mark
Buy more, save more
Sample

2-49

50-199

200-499

500+

Large order

$

12.63

$

12.28

$

12.05

$

11.82

$

11.48

inquiry
Features and Specifications
Packing information
New 24 Knots Adjustable Loss Weight Equipment with 360° Massage Vibration Hoola Hoop
Specifications:
Item Name:Vibration Hoola Hoop
Material:ABS+Silica gel

Knots:14-24

14 Knots: Suitable for waist circumference of 55cm, weight within 40kg

20 Knots:Suitable for waist circumference of 95cm, weight within 75kg

24 Knots:Suitable for waist circumference of 125cm, weight within 85kg

Color:Gray,blue ,Rose red, Green+Pink

Certificate:CE,EU patents,Chinese patent,China test report
Feature:
Non-Falling / 2 in 1 fitness massage:The 360-degree shock-absorbing massage ring allows you to exercise comfortably, and relieve the labor pain in the lower back who have been sitting for a long time.
Upgraded Adjustable Exercise Intensity:Weighted Hoola Hoop made of hard ABS plastic to prevent equipment aging.Silicone pads prevent pinching body.

Removable Design:It consists of 24 detachable parts of the intelligent hoop, which can be disassembled by pressing a button. You can choose your own hoola hoop according to your waist circumference. The hoola hoop can be adjusted to 14 to 24 parts according to the waist circumference.

All-Round Thin 360 Degree Body:The intelligent hoop burns fat three times faster than a normal hoop. With this comfortable experience,
we recommend that you exercise for 30 minutes a day for 5 days; then you can burn up to 800 calories each time!
Different from the ordinary smart hoop, the user can change the number of weight-bearing blocks in the weight ball according to their own bearing capacity,
and thus change their exercise intensity (1 to 4 weight-bearing blocks can be placed, each about 60g).
Applicable people and attentions:Almost suitable for all adults and kids but not the elderly or baby. Whether at home or outdoors, you can exercise at any time.
Before exercising, ensure the hoola linking done and wear the close-fitting clothes; When exercising, pay attention to the swing range of the weight ball to avoid touching others.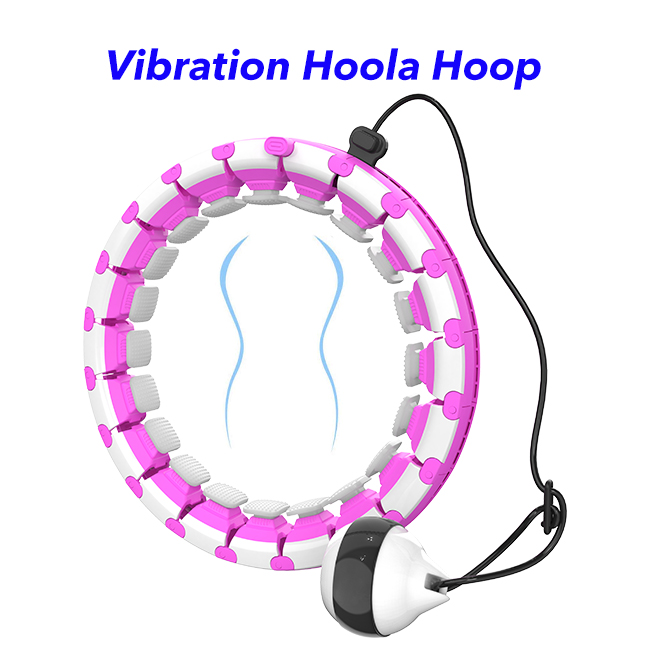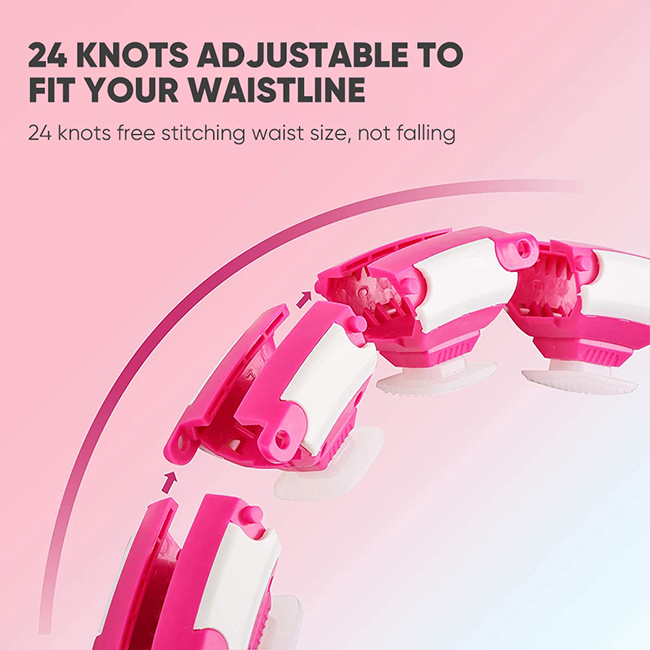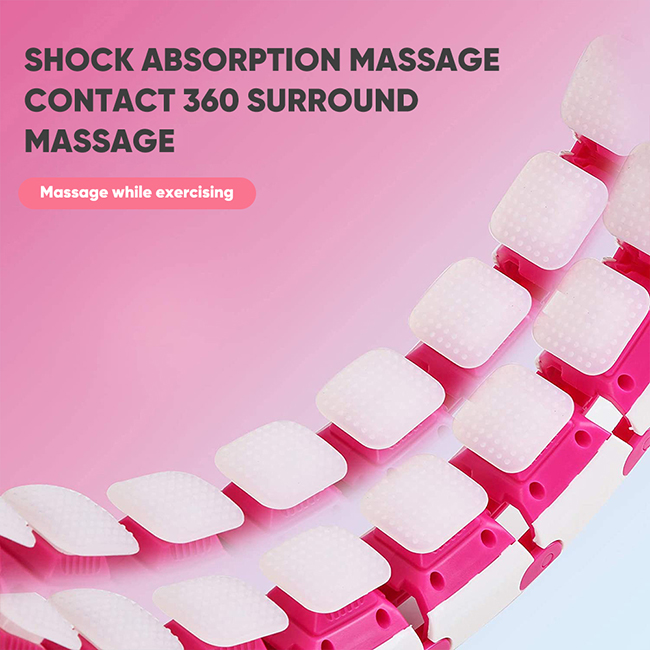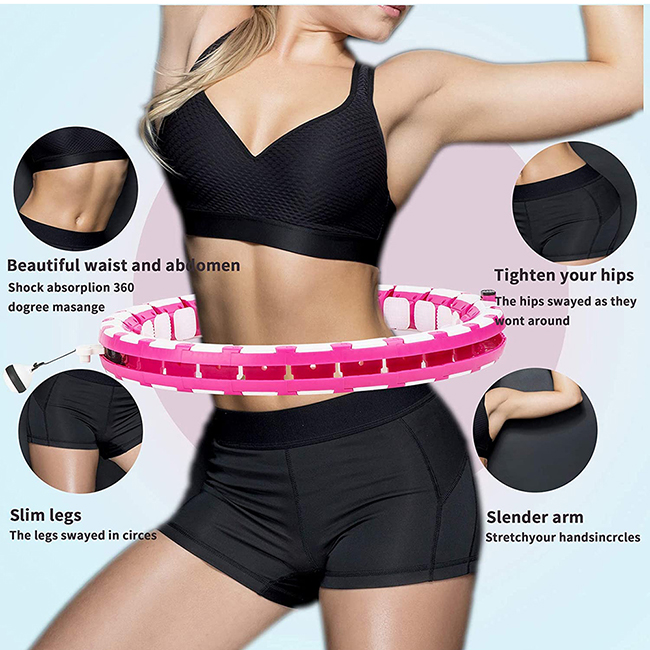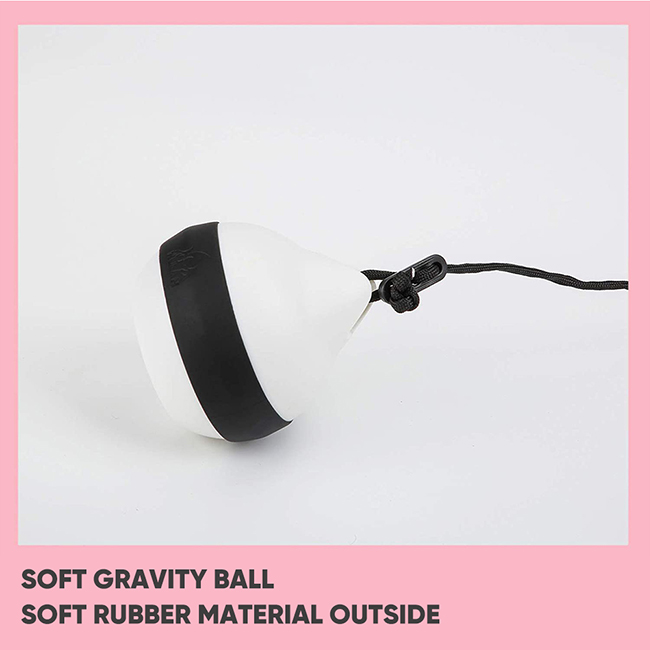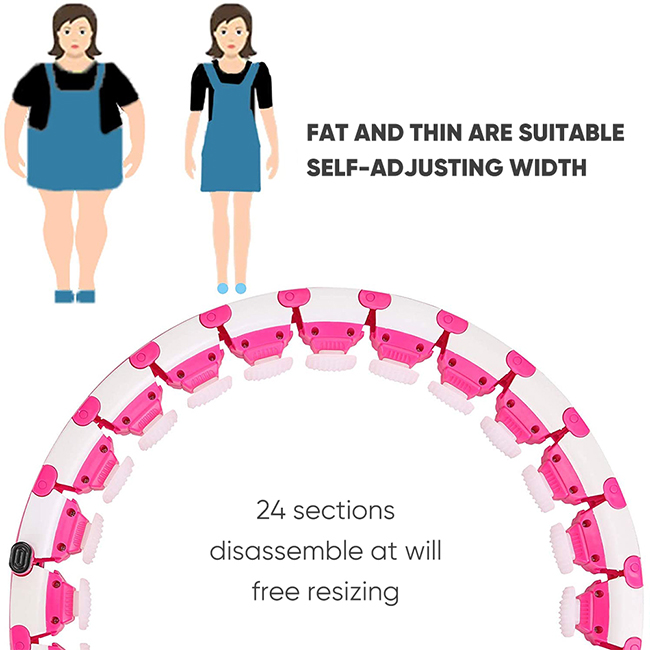 Packing Information :
Q'ty/Carton :10 pcs
Carton G.W :18.000 kgs
Carton Size :62.00 * 62.00 * 36.00 cm