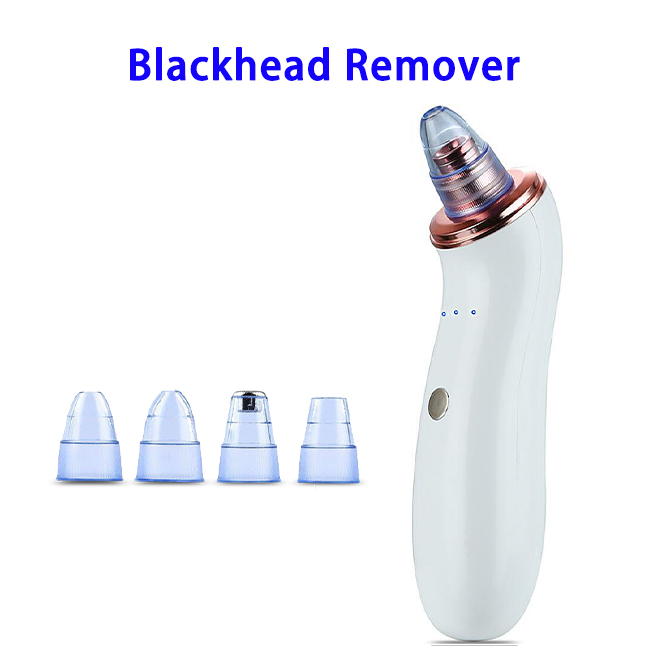 CE ROHS FDA Approved Mini Professional Tool Vacuum Blackhead Remover
Item NO.:
O-BR-16851
L/T:
1 - 3 Days
MOQ:1
Buy more, save more
Sample

2-49

50-199

200-499

500+

Large order

$

6.40

$

6.23

$

6.11

$

5.99

$

5.82

inquiry
Features and Specifications
Packing information
CE ROHS FDA Approved Mini Professional Tool Vacuum Blackhead Remover
Specification:
Item:FDA Blackhead remover;
Material: ABS + PP;
Certificate: CE ROHS FDA;
Input power:≤4W;
Input voltage: 5V;
Input current: <1A;
Product weight: 153g;
Product size: 80 * 55 * 40mm;
Packing size: 20.5 * 12.5 * 5cm;
Battery capacity: 550mAh;
Suction: 53 kpa.
Feature:
Strong suction: Professional blackhead remover vacuum,use latest generation of blackhead extractors technique which have stronger suction to clean skin more deeply;
Special treatment for nose stubborn black and white head, remove dead skin, oil and makeup residue, smooth wrinkles, firm skin etc.;
USB rechargeable blackhead remover tool has 3 gears for choosing, you can adjust according your skin need.
4 Replaceable Heads
Small size: Remove blackhead, weak suction, suitable for sensitive skin;
Big size: Stronger suction, suitable for stubborn black head;
Oval Probe: Reduce wrinkle in the corners of the eyes, making the skin smooth and tight;
Microcrystalline probe: Reduce dead skin and keratin.

How to use it well
Step 1:Steam face with hot water for 3 minutes to open your pores up before using vacuum blackhead remover;
Step 2:Apply some derived liquid or cream to your blackheads;
Step 3:Select suitable probe and press the button to start with the lowest setting(Note:Do not stay the head on one particular spot for 5s);
Step 4:After using balckhead remover cleaning your face, use ice towel or cold water on your face to shrink the pores.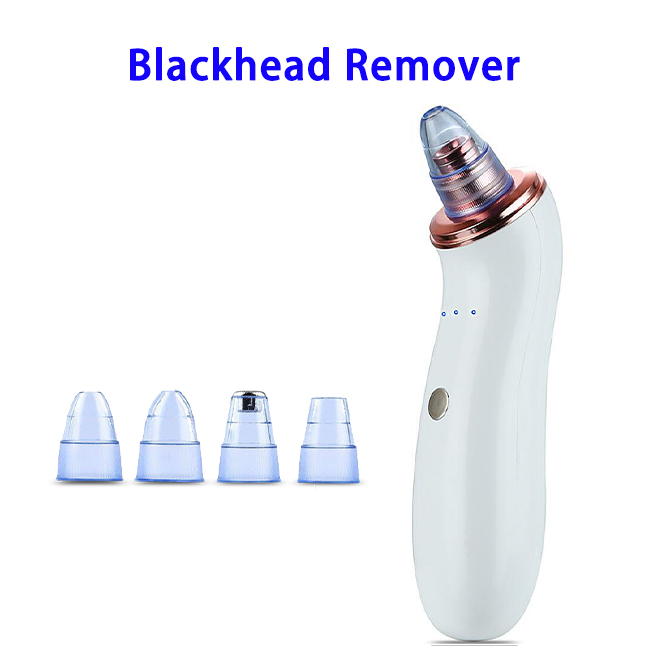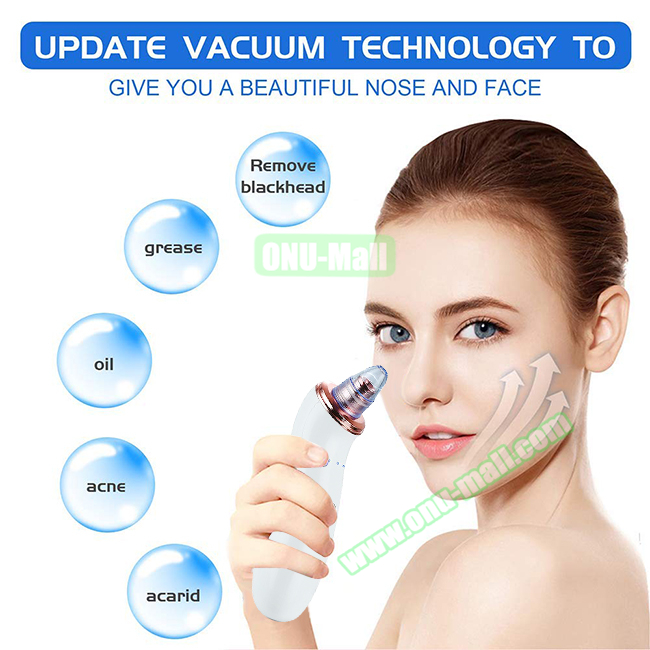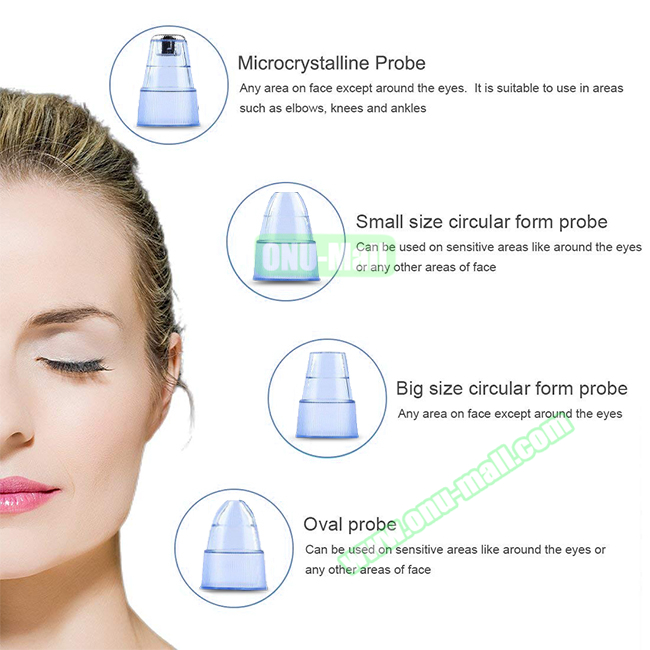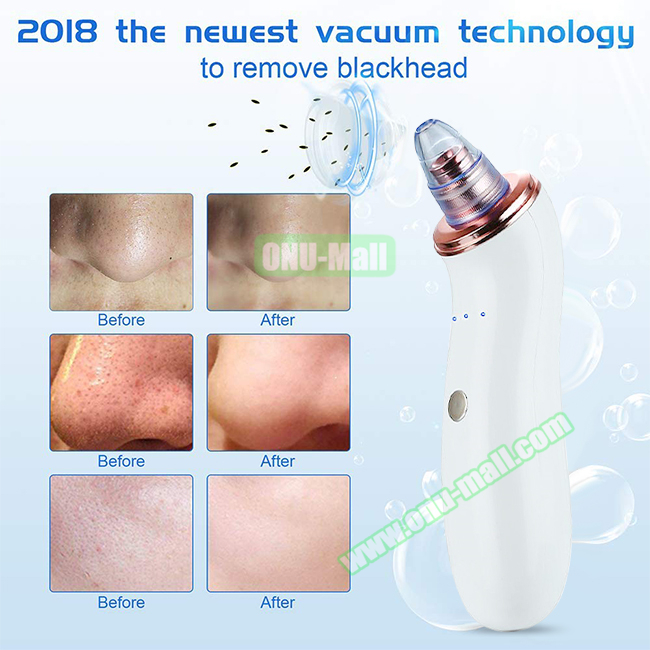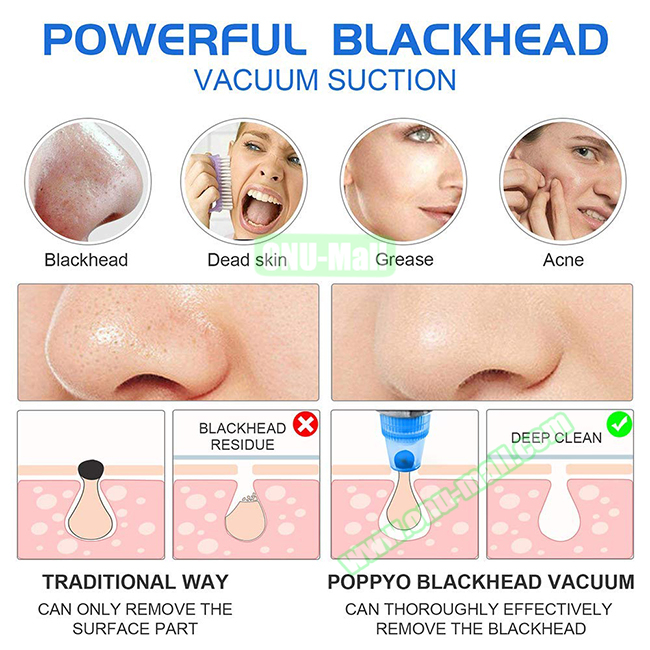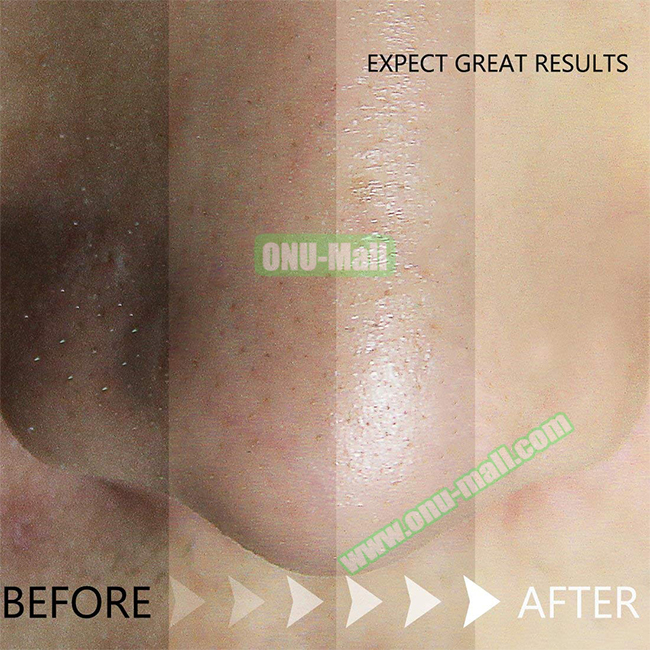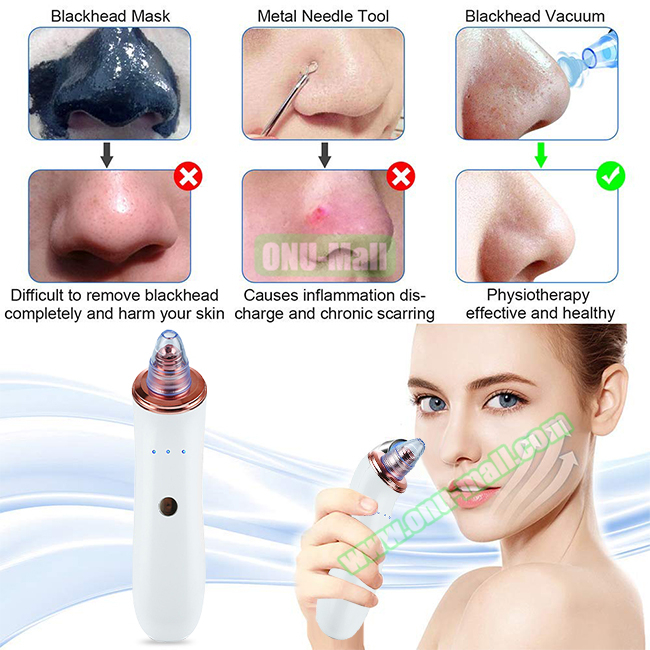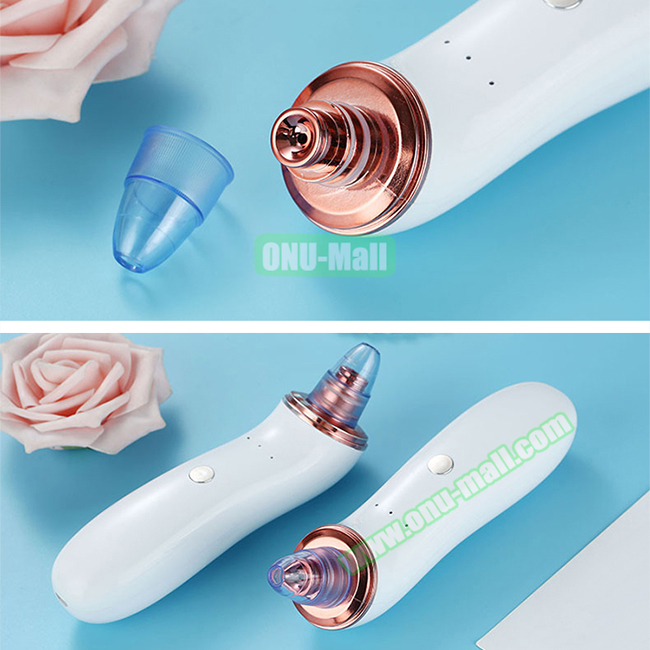 Packing Information :
Q'ty/Carton :66 pcs
Carton G.W :14.000 kgs
Carton Size :53.00 * 43.00 * 40.00 cm